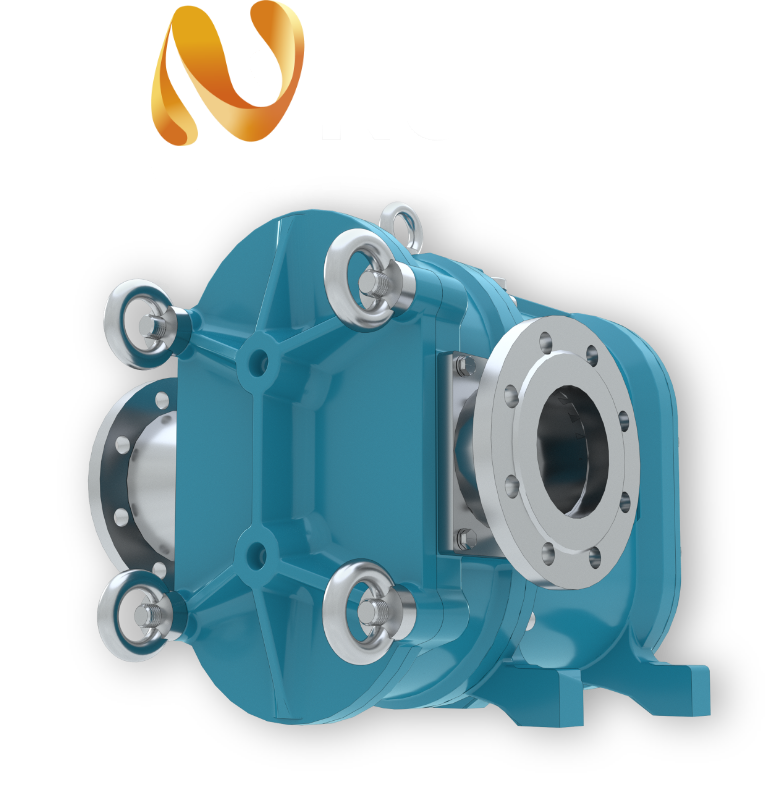 Sets new standards in pump technology
The BLUEline Nova rotary lobe pump sets new standards in pump technology and achieves unrivaled volumetric efficiencies.
The newly developed DIUS rotors in the flow-optimized pump chamber combined with an optimized pump gear unit ensure perfectly smooth running even at high pressures.
HIGHEST
VOLUMETRIC EFFICIENCY
With or without
casing protection
Casing and rotors
The development of the BLUEline NOVA pump has benefited from our experience of more than 30 years in pump manufacturing. With the help of computer flow simulations and physical test bench hours, we were able to improve the pumps even further.
To this end, the geometries of the pump chamber and the rotors were perfectly matched. The result: A volumetric efficiency that has never been achieved before combined with perfectly smooth running even at high pressures.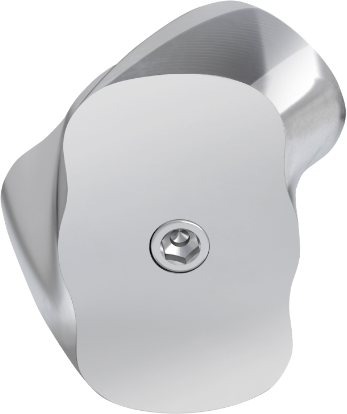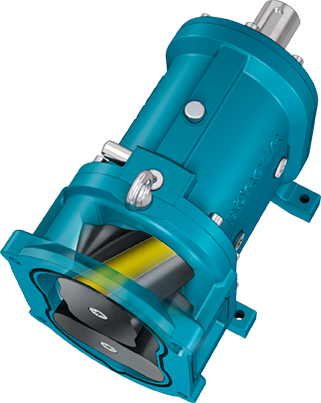 The new perfection
The DIUS
rotor
The newly developed one-piece DIUS rotor ensures an almost pulsation-free pumping even at high pressures. The wide sealing surface prevents a backflow of the medium and guarantees a volumetric efficiency never achieved before as well as an optimized suction performance.
Whether made of stainless steel or elastomer, the DIUS rotor does not need a cover disk. Integrated O-rings prevent that the basic core of the elastomer rotor comes into contact with the pumped medium. The shaft remains unwetted – for longest service life and simple cleaning.
For pure media
Blueline
Nova Clean
The "clean" version of the BLUEline Nova has been designed for conveying pure, non-abrasive media. A casing protection.is not required. The pump with minimum dead space can be cleaned according to the hygiene procedures CIP (Cleaning-In-Place) and SIP (Sterilizing-In-Place).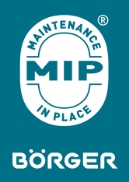 For pure media

Blueline
Nova Clean
FC Seal
Single-acting
Via axially arranged springs (unwetted)
Torque transmission
DA Seal
Double-acting
Via axially arranged springs (unwetted)
Torque transmission
Large seal chamber
The large seal chamber provides space for different sealing systems. Whether for quenching, flushing or buffering – the sealing system is adjusted perfectly to the requirements of the pumped medium. This ensures the longest service life and highest productivity.
In addition to the tried and tested Börger seals, special seals of other manufacturers can be used upon request.
At a glance & performance data
with or without casing protection

volumetric efficiency that could not be achieved before thanks to the perfect rotor-casing combination

almost pulsation-free, gentle pumping of sensitive media

large intermediate chamber for maximum choice of sealing systems

smooth running even at high pressures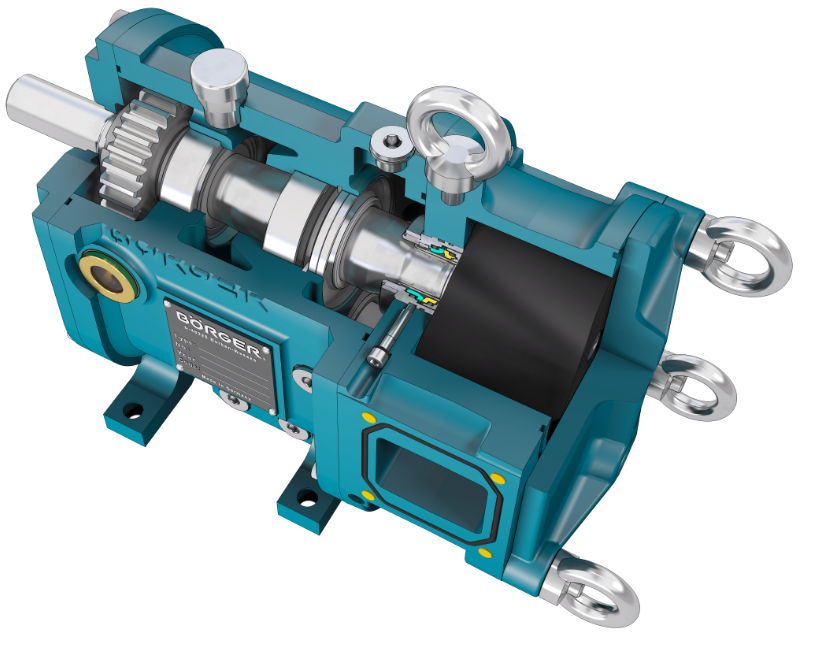 Pump size BLUEline NOVA
Speed in rpm
Flow rate
Pressure
Temp.
Min.
Max.
Min.
Max.
Max.
Max.
[UpM]
[UpM]
(m3/h)
[gpm]
(m3/h)
[gpm]
[in bar]
[in psi]
(°C)
(°F)
AN 040
1
800
0,03
0,1
20
95
10
145
200
392
AN 070
1
800
0,04
0,2
35
155
8
115
200
392
PN 100
1
800
0,06
0,3
50
210
12
175
200
392
PN 160
1
800
0,10
0,4
75
340
12
175
200
392
QN 230
1
600
0,14
0,6
85
365
8
115
200
392
QN 300
1
600
0,18
0,8
110
475
8
115
200
392
For abrasive media
Blueline
Nova Tough
For conveying abrasive media containing solids, we have developed the Nova tough. A radial and axial casing protection protects the pump casing. The protection plates and liners are perfectly integrated into the pump casing in a flow-optimized design. Thanks to an innovative fastening system, also the "tough" version of the Nova pump ensures excellent efficiency. In case of wear, the casing protection is replaced quickly and easily thanks to the MIP® design (Maintenance in Place).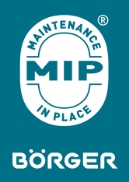 For abrasive media

Blueline
Nova Tough
Unlimited possibilities
Customized.
Appropriate.
Durable.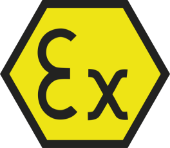 Design compliant with guidelines
All Börger pumps and pump units can be manufactured according to the European ATEX guidelines (2014/34/EU) for use in potentially explosive atmospheres.
In addition, an API-676-compliant design, production according to the FDA regulations or a technically tight pump design according to the German TA Luft requirements are possible.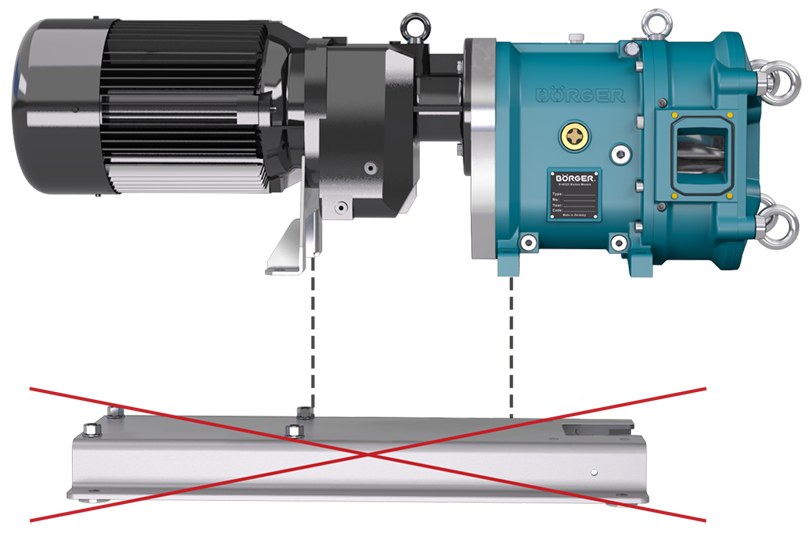 For this design, a base frame is not required.
With directly flanged motor
The BLUEline Nova can be used with different drives. Upon request, the drive is directly flanged to the pump. Due to the elimination of the coupling and the base frame, the unit is even more compact.
Stationary. Mobile. Submerged.
Thanks to the compact design, Börger rotary lobe pumps can be used as stationary, mobile or submerged units. High flow rate with smallest footprint.